Tourism Linking Cultures on the Silk Road
In recognition of the significance of the ancient Silk Road as a vehicle for cultural exchange and understanding, UNWTO and JATA will hold a special World Tourism Day event 'Tourism Linking Cultures on the Silk Road' at JATA 2011.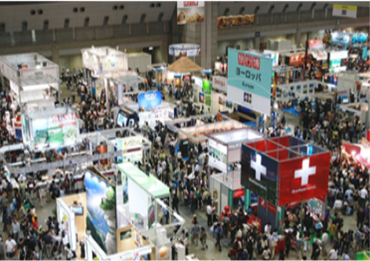 Join us to celebrate cultural diversity and the positive impacts of tourism at this special event organized by the World Tourism Organization (UNWTO) and JATA Tourism Forum & Travel Showcase. Discover how UNWTO and over 25 countries are working together to creat new opportunities for tourism development along the Silk Road - one of the world's most culturally significant historic travel routes.
The event will include an Industry Seminar featuring special presentations from UNWTO, Japan's Nara City and leading international destinations, followed by a Networking Cocktail where delegates can meet while enjoying Silk Road culture and cuisine.
For more information and to register online, please visit us at silkroad.unwto.org
The UNWTO Silk Road Programme is an initiative of the World Tourism Organization (UNWTO), a specialized agency of the United Nations. In collaboration with Member States, UNESCO and other UN agencies, the private sector and civil society, the Programme aims to enhance sustainable tourism development and promote cultural diversity along the historic Silk Road route. This event is co-organized by the UNWTO Regional Support Office for Asia and the Pacific.
Documents
Category tags