#SilkRoadNOW: Sharing the Experience!
UNWTO Silk Road Seminar in collaboration with Travel Perspective
You can watch our Seminar on YouTube here.

In today's interconnected world, no marketing campaign can do without social media. Held under the title´#SilkRoadNOW: Sharing the Experience´, the Silk Road Seminar brought together National Tourism Organizations and social media marketing experts to discuss benefits, challenges, and best-practice examples of promoting sustainable tourism through social media campaigning.
Alla Peressolova, Head of UNWTO Silk Road Programme, provided an overview on how UNWTO is working with 33 countries to foster sustainable tourism development along the Silk Road, the key milestones achieved over the last years, and the forthcoming activities of the Silk Road Programme.
Mark Frary, Co-Founder of Travel Perspective, presented the current trends on promoting sustainable tourism through Social Media, and the important role millennials play while seeking authentic experiences along the Silk Road, and promoting their journey through social media channels.
Polytimi Vrachati, Head of Publications & Audiovisual department of the Greek National Tourism Organisation, noted during her presentation that "Visitgreece could deploy the Silk Road myth in series and together with other participating countries we could create a monumental story telling."
Alyona Strauss, Head of MICE department of Ak- Sai Travel, stated that "More and more tourists seek the direct contact with local DMCs without going to the agencies. We believe that social media channels will be one of the main tools in getting the tourists to Kyrgyzstan and letting them know about sustainable tourism within Silk Road in our region."
Christoph Santner & Christine Papadopoulos, Founders of Nomadical.org, took us on a journey of living as digital nomads along the Silk Road, and highlighted the importance of social media on promoting this way of living and experiencing Silk Road destinations.
In line with the celebrations of the upcoming International Year of Sustainable Tourism for Development 2017, the event explored the marketing potential of sustainable tourism along the Silk Road and its destinations.
See content from the event here
You can watch our seminar on YouTube here.
Follow us on our social media accounts and help us continue the global discussion:
Facebook
Twitter
YouTube
Flickr
Instagram
Vimeo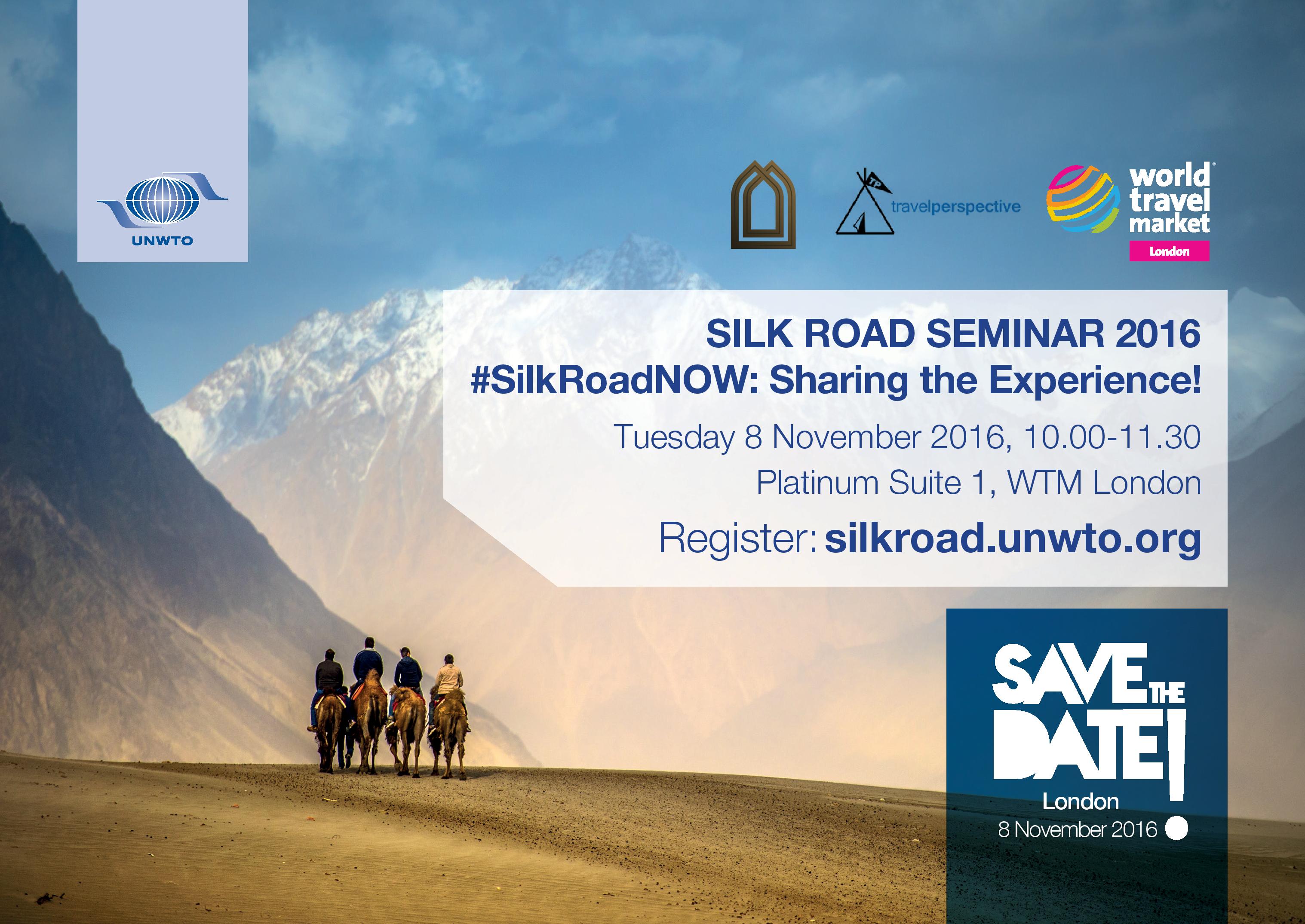 Documents
Category tags