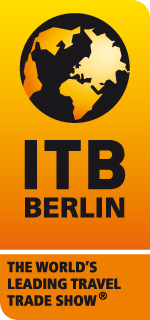 As in previous years, the Silk Road was present at the ITB Cinema. For the delight of travel show fans, two Globe Trekker episodes filmed along the Silk Road as part of the programme's 20th Anniversary were screened. The result of a joint collaboration between UNWTO and Pilot Productions, these two episodes took viewers on a journey along the Silk Road from Xi'an to Istanbul passing through Central Asia.
Additional Information:
The Golden City Gate is an international film, print and media contest for the tourism industry. The award ceremony where the top three entries in 11 categories are honoured with a golden, silver or bronze City Gate is held annually at ITB Berlin.
Documents
Category tags