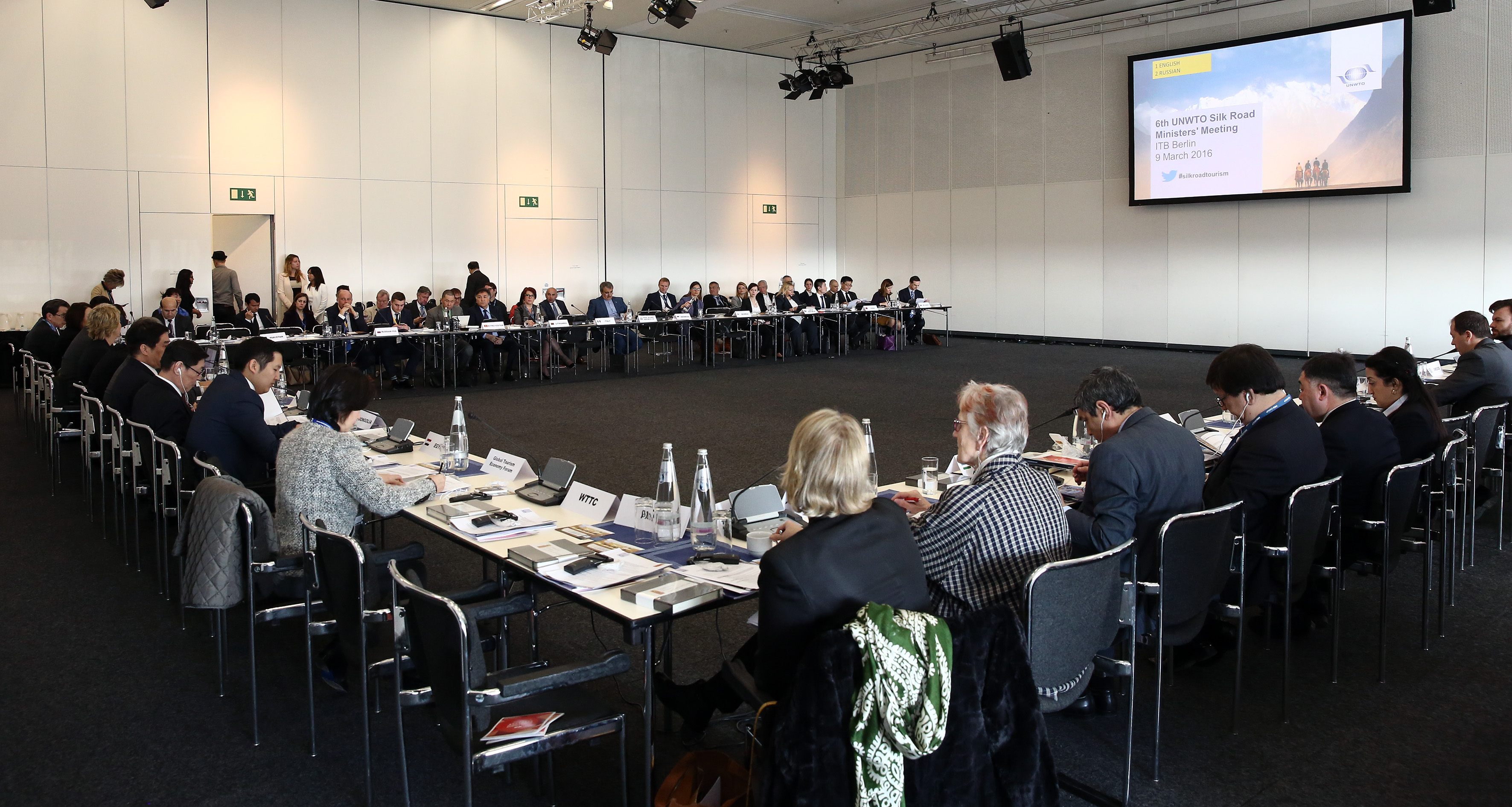 With the support of ITB Berlin, the 6th UNWTO Silk Road Ministers' Meeting took place on Wednesday, 9 March 2016. The topic of this edition was Achieving Sustainable Growth through Public-Private Partnerships.
Public-private partnerships (PPPs) are integral for tourism, particularly when resources are limited and competition is strong. The importance of PPPs has been officially recognized in the Sustainable Development Goals, launched in 2015. Goal 17 outlines that the 'experience and resourcing strategies of partnerships' should be built upon to encourage and promote global partnerships for sustainable development.
The 6th UNWTO Silk Road Ministers' Meeting brought Ministers and high ranking officials together to share experiences and viewpoints on how PPPs can be most effectively implemented to achieve the objectives of the UNWTO Silk Road Action Plan. The meeting looked at the valuable role of PPPs in marketing and promotion, infrastructure, heritage management, aviation, major events and risk management, amongst other development imperatives.
Link to the official press release
Download the Event Programme (English)Скачать Программу мероприятий (Russian)
Download the TripAdvisor Travel Trends for the Silk Road 2016
The UNWTO Silk Road Ministers Meetings was kindly supported by ITB Berlin
Documents
Category tags